Open Mic Night!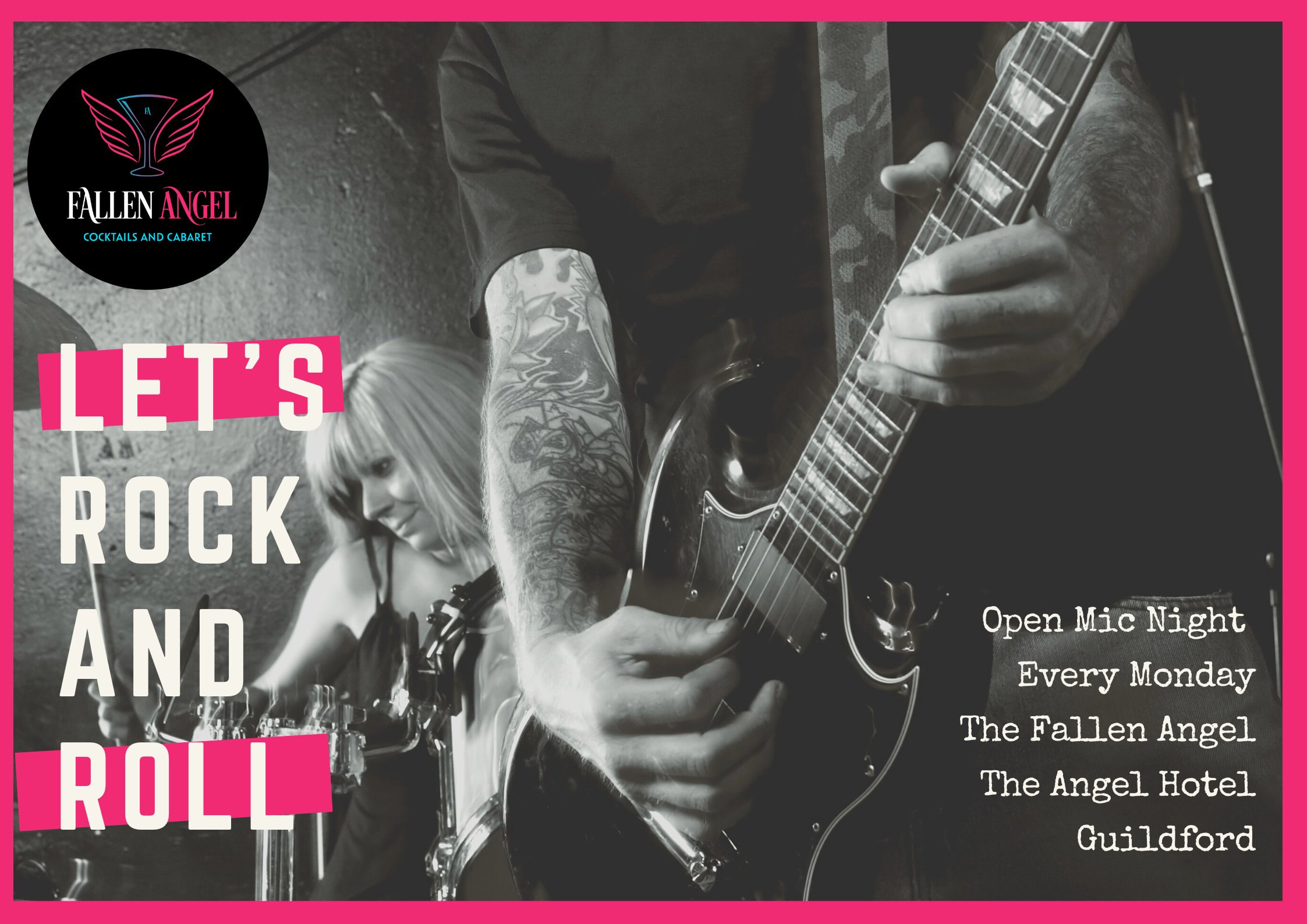 Event Date:
November 21, 2022
Event Location:
Fallen Angel Bar, Angel Hotel
Open mic night for professional performers and performers in training!
We have our baby grand piano available to play or bring your own instrument or backing track to sing to! Professional PA, lighting, mics and DI box are all ready for action!
If you are not a performer then that's completely fine, just come and enjoy the live music!
The event is hosted by the wonderful Rosy Carr.
TICKETS: FREE
Drinks promotions:
7pm-8pm happy hour:
2 for £5 on Jägerbomb
2 for £5 on Tequila Rose
2 for £5 on baby Guinness
House bottle of wine £16
Then from 8pm-11pm:
£5 vodka + coke/lemonade/soda
£5 gin + coke/lemonade/soda
2 for £5 on Tequila Rose
2 Cocktails for £15 (same cocktail)
There is no disabled access to venue
The venue can be found inside The Angel Hotel on Guildford's High Street
The Fallen Angel reserve the right to decline entry
Please drink responsibly