Cabaret Drag Night with Janine the Queen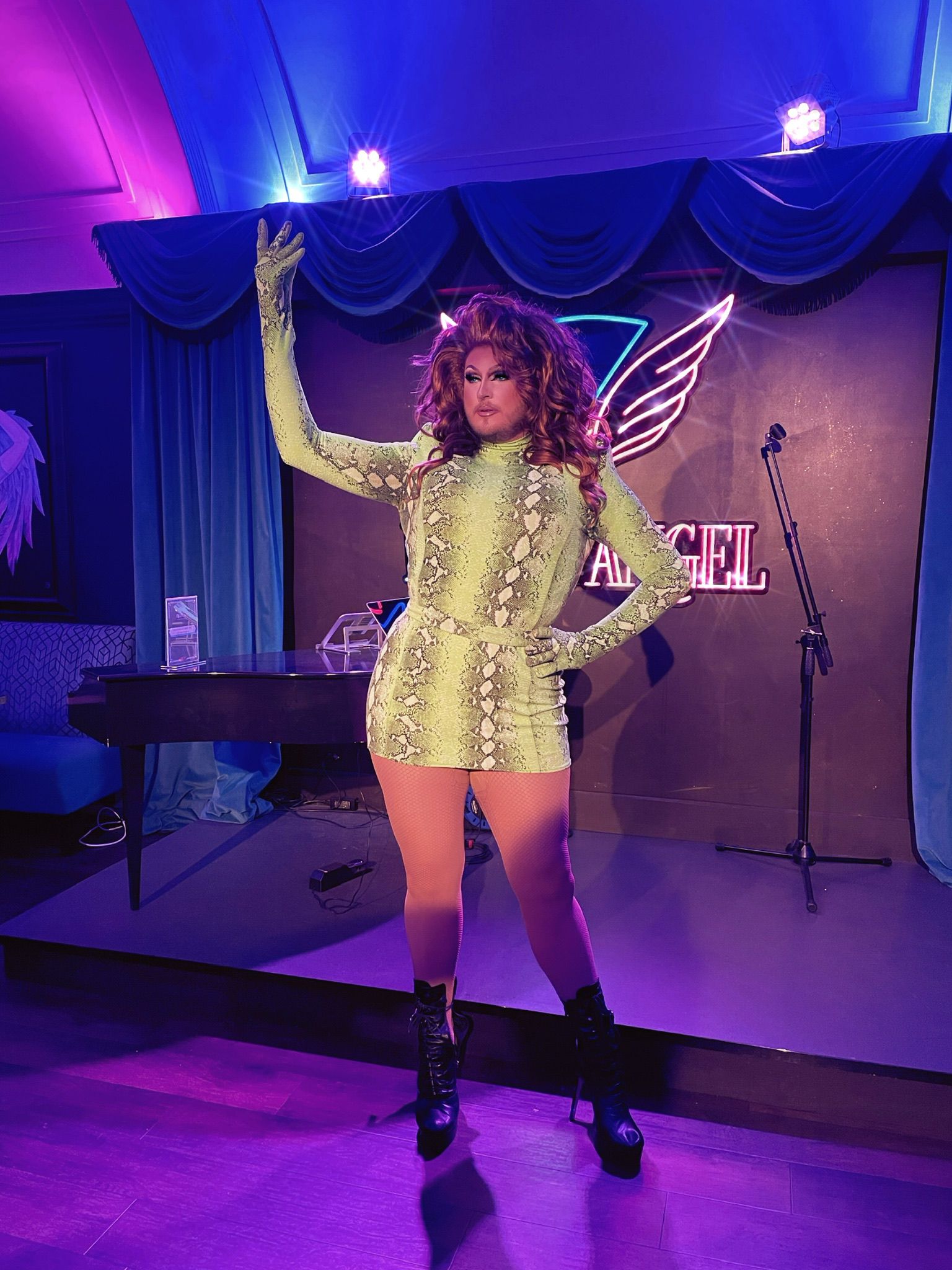 Event Date:
October 7, 2023
Event Location:
Fallen Angel Bar, Angel Hotel
Join Janine the Queen for a night of high-energy entertainment at the only cabaret bar in town! This sassy and sultry show features jaw-dropping performances, dazzling costumes, and unforgettable music that will have you dancing in your seat. So grab a drink, sit back, and let Janine take you on a journey into the glamorous world of drag. Don't miss this unforgettable night of fun and fabulousness!
We will be serving Chef Luis' food menu so come hungry as you will want to try it!!
Entertainment will start at about 7:30pm.
This is a free event but you need to reserve your place by CLICKING HERE
We are open all day on Saturdays
On Saturdays we operate a 2 hour booking policy. The table is yours for a maximum of 2 hours
Multiple bookings by the same person or group will be cancelled by the venue
Each two hour sitting will have entertainment
We respectfully request that you arrive promptly to ensure you take full advantage of your time allocation
We operate a seating policy, we do not have standing areas
We cannot seat more than 8 people on one table. For larger bookings you will have multiple tables close together allocated to you
If you are more than 15 minutes late and haven't let us know, we cannot guarantee to hold the table for your booking and it might be given to waiting guests. You will be charged your deposit if you do not show up
No outside food or drink is to be brought into the venue
The Fallen Angel reserves the right to refuse entry for any reason
Over 18's only
There is no disabled access at the venue
Please Drink Responsibly