Cabaret Night with Carmel Fleur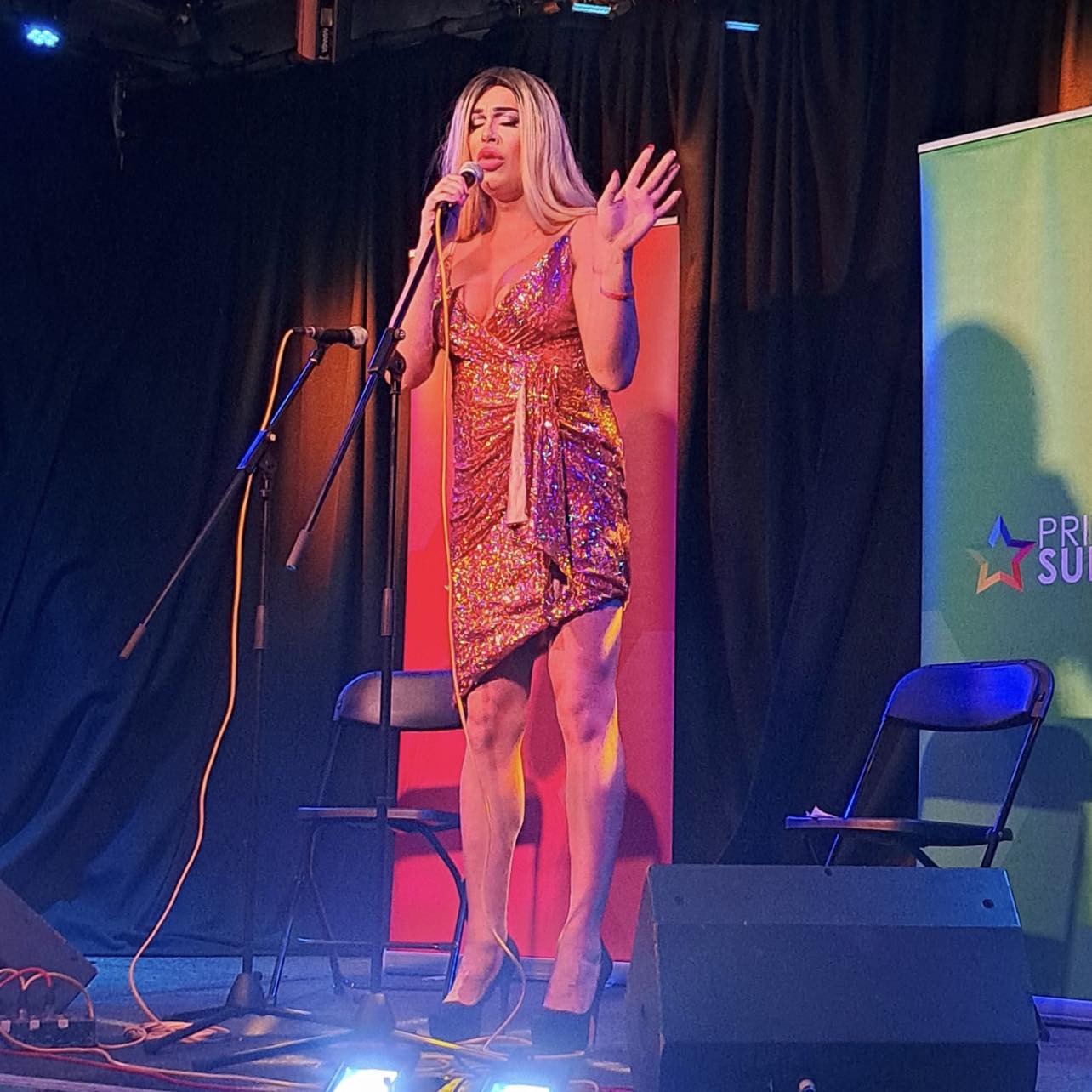 Event Date:
August 26, 2023
Event Location:
Fallen Angel Bar, Angel Hotel
Carmel Fleur is a sassy powerhouse trans queen. Bringing her northern charm, wit and glamour to deliver a classy night of old school diva classics right through to modern hits you wont want to miss. So get your cha cha heels on and be prepared to have an evening you won't forget .
We will be serving Chef Luis' food so come hungry as you will want to try it!!
Table booking are done in 2 hour slots. If no one is booked after you then you are welcome to stay longer but we won't know this until the time.
Entertainment starts at approx. 7:30pm.
TICKETS: FREE
We are open all day on Saturdays if we have a brunch on
On Saturdays we operate a 2 hour booking policy. The table is yours for a maximum of 2 hours
Multiple bookings by the same person or group will be cancelled by the venue
Each two hour sitting will have entertainment
We respectfully request that you arrive promptly to ensure you take full advantage of your time allocation
We operate a seating policy, we do not have standing areas
We cannot seat more than 8 people on one table. For larger bookings you will have multiple tables close together allocated to you
If you are more than 15 minutes late and haven't let us know, we cannot guarantee to hold the table for your booking and it might be given to waiting guests. You will be charged your deposit if you do not show up
No outside food or drink is to be brought into the venue
The Fallen Angel reserves the right to refuse entry for any reason
Over 18's only
There is no disabled access at the venue
Please Drink Responsibly